Episodes
Sunday Nov 17, 2019
Sunday Nov 17, 2019
Episode 12 "Bellevue": with Dr. Danielle Ofri
Essayist, editor, and practicing internist in New York City.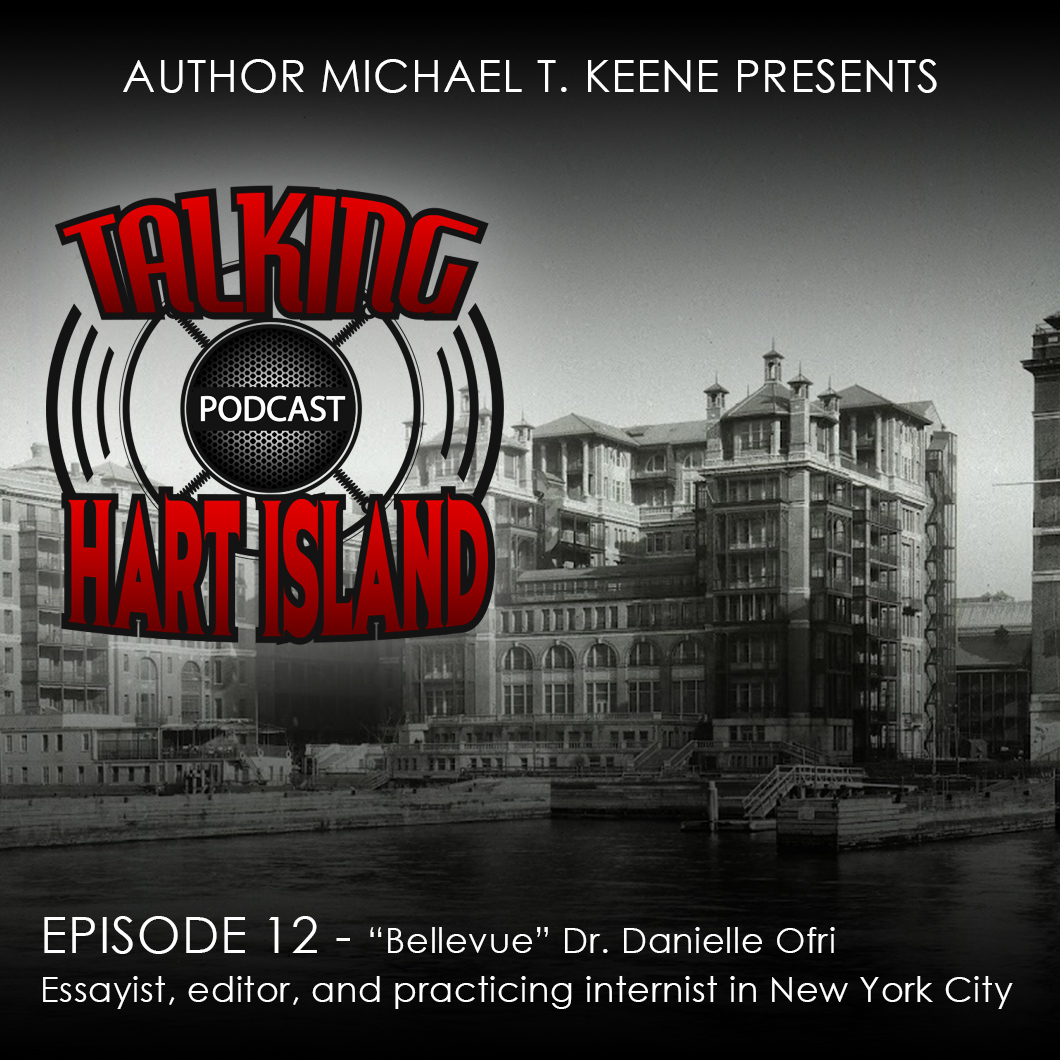 How exactly did bodies end up on Hart Island? Their first stop use to be the Bellevue Hospital Morgue.
During the 19th century, the Bellevue Morgue had become the first official repository of deceased New Yorkers. If a body was not claimed by family or friends within twenty-four hours from the time of notification of death, the New York City Department of Hospitals was authorized to allow burial on Hart Island.
But what is it like to work at Bellevue Hospital and the Morgue today?
For the answer to that question we ask Dr. Danielle Ofri. She is attending physician at Bellevue Hospital and Clinical Professor of Medicine at New York University. She is also the author of, "Singular Intimacies: Becoming a Doctor at Bellevue".
Michael T. Keene is the author of Folklore and Legends of Rochester, Murder, Mayhem and Madness, Mad~House, Question of Sanity, and now his new book, 
NEW YORK CITY'S HART ISLAND: A CEMETERY OF STRANGERS
Pre-Order a signed, soft cover copy of the book: New York City's Hart Island, directly from the Author
https://michaeltkeene.com/hart-island-soft-cover-book/
*Orders will ship on or after Oct 14, 2019
Learn more about Author / Host / Filmmaker Michael T. Keene
https://michaeltkeene.com/about/
Send questions / comments / suggestions to:
https://michaeltkeene.com/contact/
Connect with Michael T. Keene on Social Media
Twitter https://twitter.com/talkhartisland